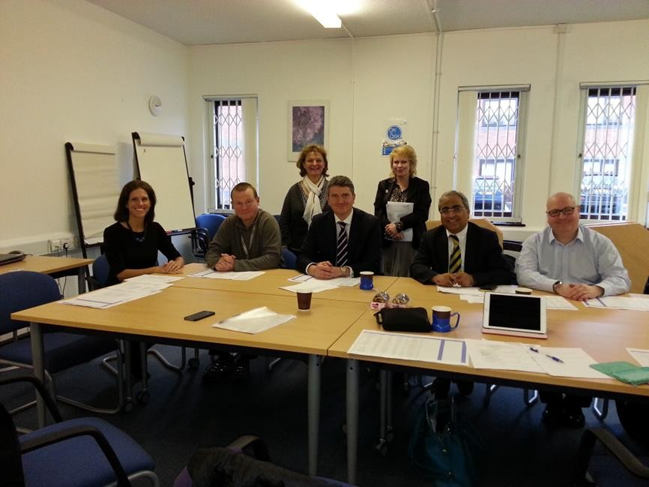 Healthy Aging talk-Feb 2017
What's the challenge?
Definition of Healthy Ageing
Healthy ageing is the process of optimising opportunities for physical, social and mental health to enable older people to take an active part in society without discrimination and to enjoy an independent and good quality of life.
The challenge of Healthy Ageing
The need for healthy ageing is a challenge to all European countries.
By 2025 about one-third of Europe's population will be aged 60 years and over
There will be a particularly rapid increase in the number of people aged above 80 years.
This will have an enormous impact on European societies.
The Challenge
Living Longer……..
and Ageing Better
Key themes for intervention
Retirement and pre-retirement.
Social capital
Mental health
Environment
Nutrition
Physical activity and deconditioning
Injury prevention
Substance use/misuse (tobacco and alcohol)
Use of medication and associated problems
Preventive health services
Is health promotion for older people worthwhile?
Cost-benefit analyses of programmes relevant to older people indicate that the programmes lead to improved quality of life and decreased health care consumption. The potential health gains of a prevention programme are greater in the older population than among young people.
Recommendations on policy, research and practice
The recommendations in this Report on policy, research and practice are based on the findings of the project and on the following core principles:
older people are of intrinsic value to society
it is never to late to promote health
equity in health
autonomy and personal control
heterogeneity
Catch-up Situation
Clinical technology and impact on healthcare
Minimal impact on self care and care provision
Consumer experience still the same
Is there lack of opportunity or education and awareness or willingness?
No risk of losing human interaction in health care but it can become better informed and efficient with good data
In 2014, 59% of all citizens in the UK have a smartphone and 84% of adults use the internet; however, when asked, only 2% of the population report any digitally enabled transaction with the NHS.
TIME TO THINK DIFFERENTLY?
Five simple healthy habits can lengthen life and dramatically cut the risk of a range of crippling diseases, a 35 year long, Welsh study of 2500 men:
People live longest and healthiest if they:
exercise regularly,
stay slim,
eat plenty of vegetables,
don't smoke
drink less than two glasses of wine a day
Those who followed at least four of these recommendations from 1979 were 60 per cent less likely to have died since. They had 60 per cent fewer heart attacks, 60 per cent fewer cases of dementia, 40 per cent fewer cancers and 70 per cent fewer cases of diabetes.